THE NEW IFS 7 GUIDELINE FOR PEST CONTROL
In the new edition of the IFS 7 Guideline for Pest Management, you will find relevant changes and adaptations regarding digital pest management and the use of the IPM (Integrated Pest Management) concept. Find out what these changes mean for you, why they are a perfect fit for Futura Vision and how the cooperation with IFS, especially on product level, looks like on this page.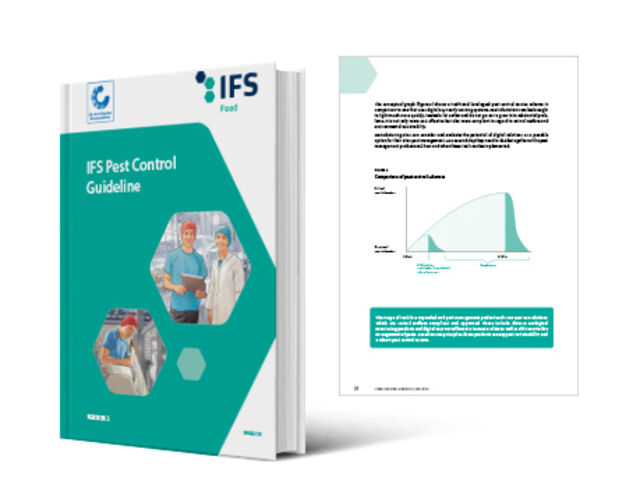 The just-released edition of IFS 7 aims to improve communication between IFS-certified companies and you, the pest control operator.
What innovations do you expect in the new IFS?
Aspects of sustainability and digitization based on the "Green Deal" of the European Union
Principles of Integrated Pest Management
New innovative tools and techniques for pest control
IFS requirements for pest control incl. Questions auditors might ask
Example of a detailed risk assessment for different pests
At the moment, the guide is only available in English. The German translation is expected to appear in early 2023.
MEETING THE HIGHEST STANDARDS
Futura was founded over 20 years ago with the goal of inventing innovations for the pest control industry. From the beginning, this has meant producing solutions primarily for the highest standards in the world: For IFS, but also for AIB, BRC, GMP and more, most of which want to completely avoid toxins and require 24-7 monitoring due to low risk tolerance. This has resulted in success stories and products such as Nara® Monitoring, eMitter® Digital Traps, Gorilla Traps® Professional Traps, RatCap® and many more used in thousands of IFS operations.
Futura is a proud IFS Pathway Partner. Our CEO Daniel has worked hand in hand with the IFS team as a consultant for the guide for many years and was even personally mentioned on page 2 of the guide. Futura is a big fan of IFS. We are confident that IFS recognizes the importance of pest control to its customers and will help our industry become even more advanced.
THE IFS AND THE IPM PRINCIPLE
IFS is an absolute leader in the modern pest management approach, which includes the IPM principle, the importance of sustainability, the reduction of rodenticides, the use of monitoring, of digital IoT products for early warning, sealing, digital documentation and much more. With the new IFS guideline, IFS is setting a trend for further changes in the pest control industry with a focus on "Digital and Sustainable".
Integrated Pest Management – or IPM – is primarily a long-term prevention process to address pest problems in a business, institution or building while minimizing risks to people and the environment. There are essentially three main aspects:
1. prevention
2. monitoring
3. control of a pest infestation in the most environmentally friendly way.
One of IPM's main goals is to minimize the use of pesticides.
Would you like to learn more about the IPM principle? In the video you can expect information about the goals of the IPM and the IPM pyramid. Plus, hear what experts have to say about integrated pest management.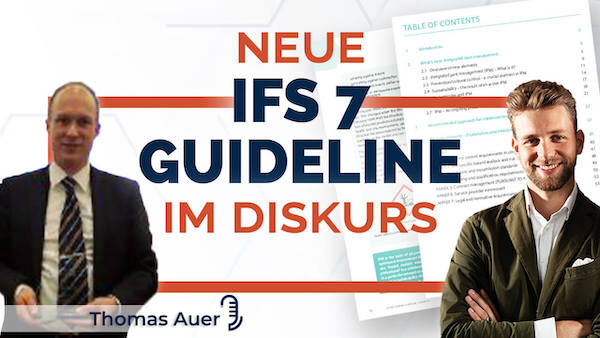 VIDEO INTERVIEW WITH THOMAS AUER
In Episode 47 of Talking Pest Management, Daniel Schröer talks with Thomas Auer, Auditor at American Institute of Baking (AIB), about the recently released IFS 7 Guideline. Thomas Auer finds clear words on the new directive in an interview.
PRODUCTS THAT CAN HELP YOU AND YOUR CUSTOMERS MEET THE IFS STANDARD
We are very proud that the Futura product family is present in the new IFS guideline. What you may not have known: Already in 2014, our products were presented at the IFS Food Congress in Berlin. We are working hard to build more solutions that support standards like IFS and help pest control companies achieve even better results in audits.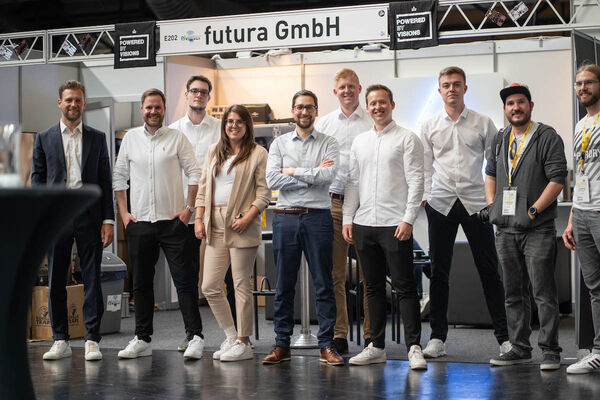 WE ARE HAPPY TO ADVISE YOU
Schedule an appointment with our team now to find out how our products can also help your pest control company be IFS compliant. We support you in achieving best audit results for IFS, AIB and many other standards.
We will also be happy to help you answer any questions you may have about the directive regarding sustainability and digitization.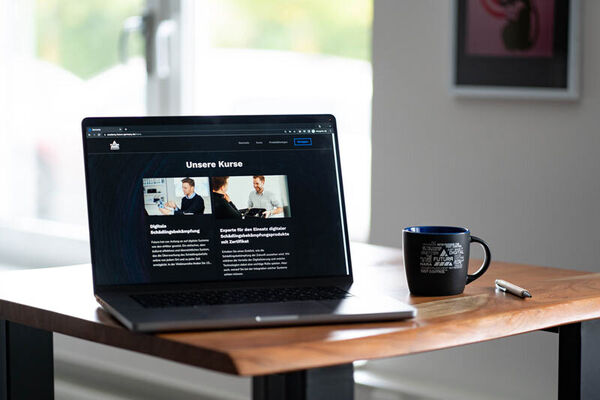 As a proud IFS Pathway Partner, we are pleased to introduce our Futura Academy. Topics in the Academy include modern ways of pest control (e.g. digital Internet of Things traps), product knowledge or sustainable methods. All available around the clock and online in our Academy. Upon successful completion of a course, you will receive a certificate as a knowledgeable expert in the field, in keeping with the IFS Pathway program. You will also find a webinar on the new IFS there shortly.