FUTURA GERMANY - INNOVATION BY TRADITION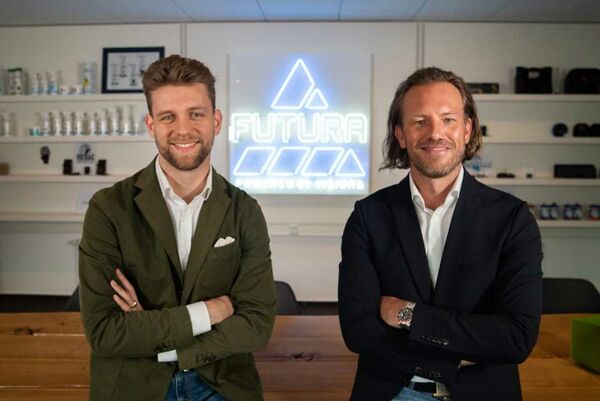 We are the market leader in highly innovative, digital and green products for pest control. Our entire product range is produced in Germany and meets the highest standards of quality and sustainability. We deliver not just a product, but a holistic concept so that the change to digital and sustainable pest prevention succeeds with success.
Futura's mission is to make the pest control industry more sustainable and digitize it using IoT solutions. In 2030, we'll be managing millions of sensors, cameras and digital traps in pest boxes around the world with you. With big data and artificial intelligence, we can automatically detect the presence of pests and send pest controllers exactly where they are needed.
Our end-user webshop is the oldest and leading store for pest control products for your home. Curated with over 30 years of experience from leading professional pest controllers and worldwide experience. The products are characterized by being as sustainable as possible and being highly effective against pests. You'll find in-depth explainer videos and blogs on every pest problem in your home.
Thanks to our knowledge of toxins, we also know how to avoid them. GreenHero focuses since 2014 on natural care products on the pet, whether dog, cat or horse. Hundreds of thousands of sales and No. 1 bestselling titles on Amazon across Europe stand for the brand's success.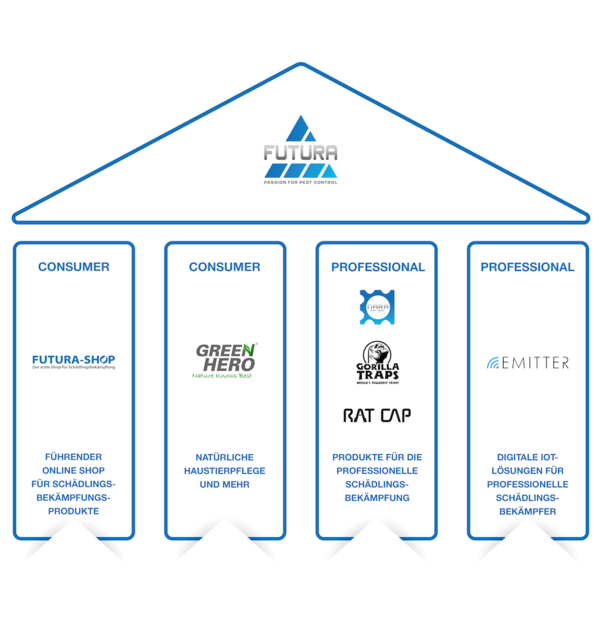 Professional analog products
Brands like Nara® monitoring products, Gorilla Traps® traps, RatCap® rat blockers, GreenHero® sprays and more enable professionals to eliminate poisons and use sustainable products that are just as effective in the industry as they are with end users. These products reduce the use of toxins and control pests highly efficiently. For a change from a chemical industry to smart and sustainable pest management.
Digital professional products
With eMitter®, we invented the first digital IoT mousetrap in 2006 and have since sold 6-figure units worldwide to leading professionals. With our eMitter® Internet-of-Things products, Made in Germany, we can help pest controllers worldwide and your customers work more efficiently, thanks to 24-7 – 365 days monitoring directly to your cell phone. eMitter® stands for highly innovative hardware and software, highest security and quality you can rely on. The cameras, traps and sensors digitally monitor everything: mouse boxes, rat boxes with bait or with trap, cockroach boxes, moth boxes, pantry pests, UV light traps, bed bugs, termites, wildlife and much more – agile with artificial intelligence for scaled, international application. eMitter® is shaping the present and future of our pest control industry.
As a strong family business, we operate independently of investors and can afford to think in terms of decades in the long term. We operate from Germany in over 60 countries with a team of about 40 employees and are growing very strongly. Our customer relationships are the basis for our success, so we are particularly proud of our customers and the sometimes decades-long relationship. We believe Futura's vision and products, coupled with our solid values will lead us to shape the "change" in our industry in the decades to come, so we are excited to work with you.