EMITTER
Pest control of the future

PICTURES AND VIDEOS OF RODENTS, ANYWHERE AND ANYTIME
Motion detector for live images to the emitter app
Battery life 9-12 months (rechargeable)
waterproof and rugged with 4G reception, anywhere
Integration into the eMitter® app in seconds
5 pictures per day on cell phone and unlimited videos stored on SD card
THE 2ND GENERATION OF A CLASSIC: OUR PESTCAM
Now with even stronger connection via 4G and optimized antennas
incl. SIM card and SD card (no extra cost)
Term and scope freely selectable
GPS localization – never lose an eMitter PestCam
preconfigured eMitter software setting for rats and mice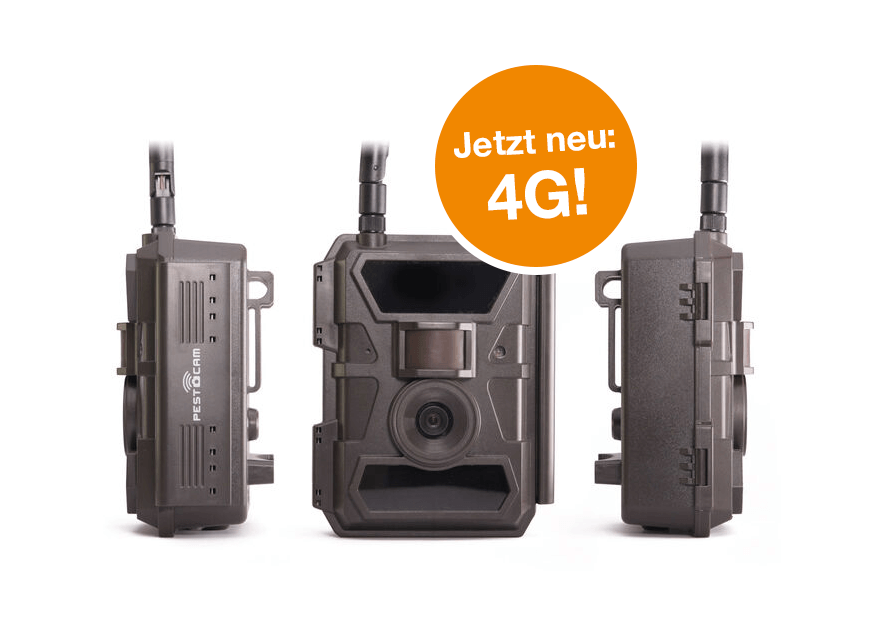 THE FIRST CAMERA FOR DIGITAL PEST CONTROL
Keep an eye on rats and mice with photos and videos
The eMitter® PestCam is specifically designed for use in permanent pest monitoring. Instead of checking gnawed bait, you can see what the camera is recording from the comfort of your tablet or smartphone. When something moves, the camera immediately takes a photo and a video. This allows you to monitor hard-to-reach places around-the-clock, even if you can't get to them during service.
Examples: locked doors, automatic robot storage rooms, electrical and server rooms, roof areas, including against pigeons, lowered ceiling structures and much more.
Permanent monitoring 24/7
The eMitter® Pestcam is suitable for continuous operation. However, the integrated timer makes it possible to switch between day and night mode and thus deactivate the camera when it is not needed. Typically, the camera is deactivated during the day and activated from 20:00 to 06:00 – the time when rodents are most active. This also saves energy and extends the battery life. These are of course rechargeable.
Photos plus videos
You get up to 5 photos a day when something moves. You will receive these directly on the free eMitter app and can forward them via SMS/Whatsapp or email. In addition, we also stream our images via API to leading software systems such as Nector, PestScan, Hygitec or via API directly to your individual software. The 32GB SD card stores all images in highest resolution and in addition to each image a 20 second video with sound. This way you can find out exactly where the rodents are moving from and to. Furthermore, the black light LED flashes, invisible to rodents, make perfect night shots for you.
Waterproof
The PestCam is waterproof and thus also suitable for outdoor use.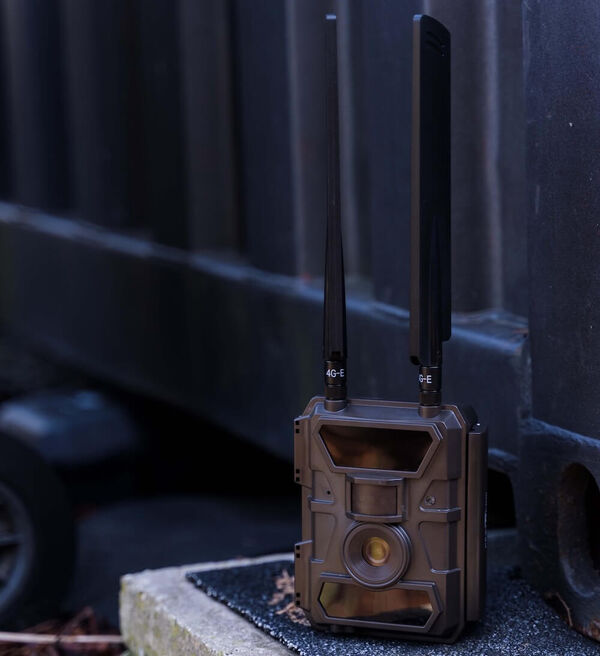 Management, evaluation, statistics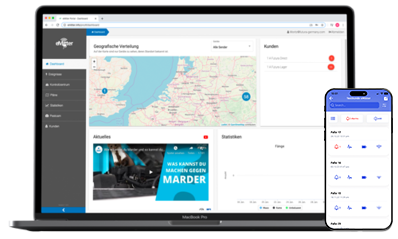 The eMitter online portal offers everything that demanding companies expect.
It is characterized above all by its ease of use. Here, customers are managed, floor plans are uploaded, infestation reports are retrieved, statistics are viewed u. v. m. The individual components such as traps and controllers are easily integrated on site via app.
PestCam installation in under 10 seconds
The screenshots shown here are a preview of the new version of the app, which will be available soon. The current version differs slightly, but contains similar features.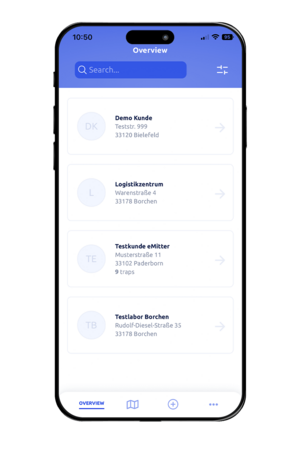 On the home page you can easily create, modify and manage all eMitter products.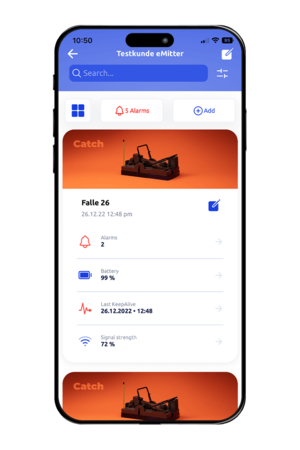 At a glance you can see all devices, traps, cameras, transmitters, routers and controllers.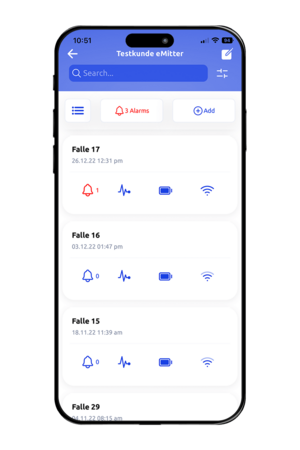 Check at any time and any place to see if anything has happened in your traps.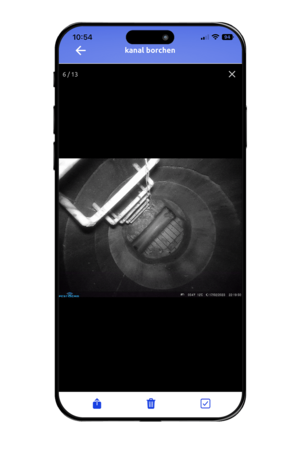 Get images captured by PestCam directly to your smartphone.
Do you have any other questions?