EMITTER STATIONS
The most effective stations for mouse and rat traps
poison free professional trap
effective with bait-shy rat and mouse populations
fast removal in case of acute infestation
quickly ready for use and functional
two running directions
easy opening of the trap and removal of the pest
THE RESTING PLACE FOR RATS
Our VANGUARD is the perfect station for your GorillaTraps rat traps for outdoor and indoor use and also provides ample space for pest monitoring. The station can be locked with a universal key and is therefore inaccessible to larger animals and children.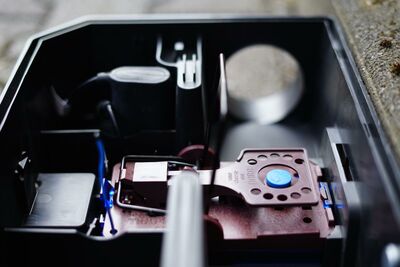 WHICH EQUIPMENT FITS MY STATION?
The VANGUARD is prepared for the use of a GorillaTrap. The trap can be extended with the EMITTER® OUTDOOR DIRECT. This makes the trap a stand-alone solution for digital pest control. Through the eMitter app, you can see if the trap has triggered without opening the station. In addition, a NARA monitoring block can be inserted into the station. This greatly increases the attractiveness for rodents. This combination provides digital monitoring of the deployed traps, permanent monitoring and high efficiency in control.
Do you have any other questions?