EMITTER
Pest control of the future
DIGITAL PRODUCTS FOR PEST CONTROL
Digital products from eMitter save you the daily manual inspection of all traps in use, which is required under the Animal Welfare Act. Instead, the boxes and traps are directly connected to servers and cloud applications. Sim-card equipped traps or connection gateways enable 24-7 permanent monitoring from one to tens of thousands of traps worldwide. As soon as a malware gets trapped, the responsible person is notified about it via email, app or interface into your software. He can now go directly to the triggered trap and reactivate it and document actions. In addition, high-tech management of Internet-of-Things devices is possible at any time and from anywhere in the world, allowing you to monitor images, batteries, signal strength and other parameters in real time.

WE LOVE DIGITAL PEST CONTROL - DO YOU?
Many pest control companies around the world are increasingly turning to digital pest products. So IoT-powered traps, motion sensors, camera solutions and artificial intelligence analytics against rodents, but also increasingly against insects for fully monitored operations. We practically invented this in 2006 and have been the independent market leader in the field of alternatives and Internet-of-things solutions ever since. Thousands of professional pest controllers worldwide – from start-ups to family businesses to corporations – trust Futura's eMitter® products.
However, it is not as you think: digital traps and more have not been invented because poisons are increasingly banned. They were invented by us at that time, because poisons simply did not help anymore. Many leading professionals have only used traps against large populations of mice and rats, as well as, of course, other solutions in the IPM concept such as waterproofing and co.
When the "switch" from poisons to professional traps like GorillaTraps® took place at that time, there was quickly the problem of daily control – not only because of the animal welfare law, but also because it is much more efficient from a professional point of view to directly receive a report about a caught mouse/rat.
So, eMitter was invented back in 2006. At the time, an American auditor at the first customer in Dortmund said "this will revolutionize the industry" – and he was to be proved right.
The advantages are obvious:
Low workload
24/7 – 365 control and direct reporting
No more daily manual control
much faster fight
Faster detection of pest penetration before the infestation becomes large
clever integration into documentation or planning of operations "on scale
Security thanks to the Internet-of-Things which makes everything 100% transparent
Data protection of all data on servers
100% toxic free
globally scalable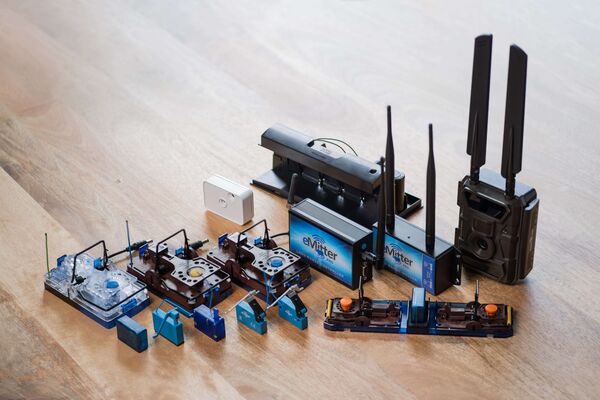 Another advantage is that in audits from IFS, BRC, AIB and others, best results are often achieved with digital traps because the control is changed from "once a month" to "around-the-clock", which is an advantage in 100% of cases.
So for professional pest controllers, everything is getting better thanks to digitalization.
With SIM card-driven traps and a wide range of IoT products and software to choose from, you can custom dress them into your service. Leading customers worldwide – the who's who of the food industry – have trusted eMitter products for nearly 2 decades.
TRADITIONAL PEST CONTROL VS. MODERN PEST CONTROL
At Futura, we have made it our mission to custom build products to meet your needs. PestCam is the first camera for hard-to-reach places or sewers with image sending directly into the app. NARA is a world-renowned solution for toxin-free monitoring, with sales in the millions each year. GorillaTraps are the most humane traps in the world and probably the most popular trap among professionals in Europe. RatCap is a revolutionary IPM sealing solution for the duct. Greenhero stands for poison-free sprays and repellents, which are very popular throughout Europe. And eMitter is THE brand for Internet-of-Things and software for professional pest controllers with patented technology Made in Germany and over 100,000+ digital traps, sensors and cameras sold.
Each of these products was created through you: Through conversations with professionals, with customers, with auditors and scientists – Futura has been listening and delivering solutions since 2002.

Internet of Things solutions must above all be reliable. We use all the latest technologies for you, in cooperation with Deutsche Telekom, Fraunhofer Institute and advised by industry leaders such as Vera Schneevoigt (CDO Bosch) in our advisory board.
In the beginning, traps were networked with repeaters and gateways to form a kind of infrastructure. For this, the effort was a little higher, but the installations are now over 10 years until today reliably and cost-effectively in operation.
As connectivity becomes cheaper and cheaper, SIM operation of a trap is much better nowadays, as it allows you to set up a trap within seconds and the cost is the same and the security is higher. Futura therefore relies on SIM cards in every case and secure transmission of data directly to the server.
For example, our PestCam, Tubetrap and eMitter Cam work 100% on 4G with sub-standards such as Cat-M and NB IoT and top-level security protocols such as HTTPS and MQTT. In addition, we can change the software "over the air", i.e. via the SIM card, and improve it at any time, just like with the iPhone. The data is stored in servers in Germany for you and our availability has been excellent 99.99% for our customers. We are very proud of that.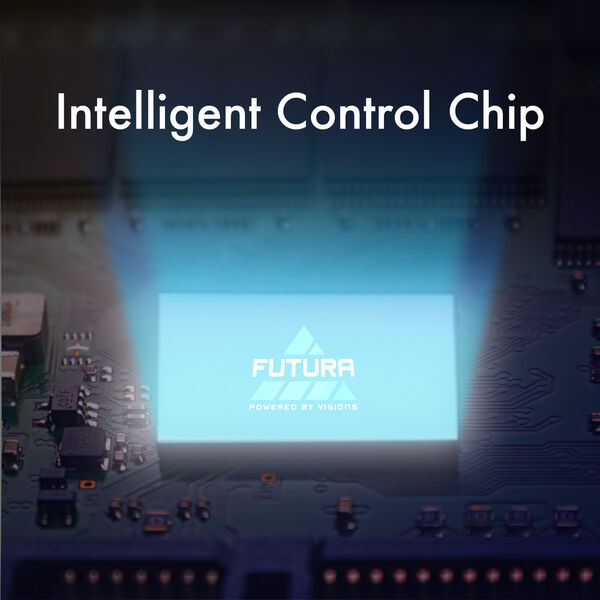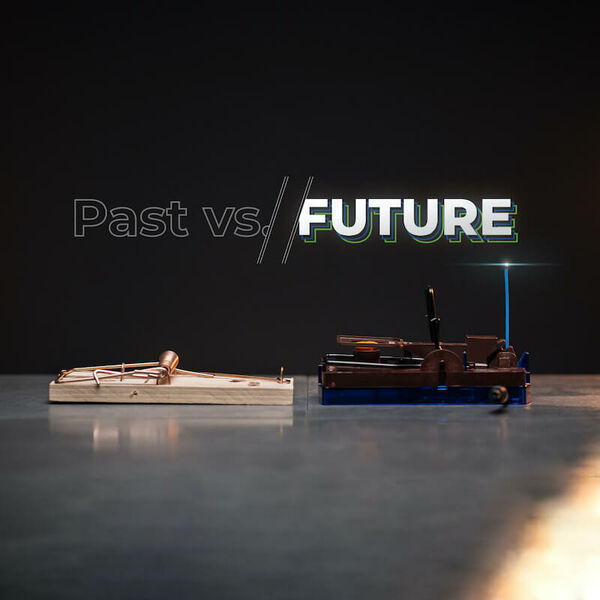 After you choose a digital trap and get all the questions answered by our recognized experts, everything goes very quickly. The traps are installed with the app in seconds (QR code is scanned) and set up. So you can set up thousands of traps for all your customers or just 2 in a small restaurant – it's up to you.
We offer all software from a single source. So, in the free eMitter app or our cloud log-in, you can view and manage all the data and perfectly satisfy your customers.
At the same time, we can also connect our cloud to yours via API and smartly connect the IoT data from our devices to your software.
Last but not least, we of course also work with the market leaders in Pest Control software such as PestScan, Nector, Hygitec and many more.
Software is tailor-made for you and with over 20 years of experience we implement each project individually with you.
WEBINARS DIGITAL PEST CONTROL
The Futura Academy is a learning platform around the topic of modern pest control of the present and future. Our training offer covers all areas you have to deal with in the industry or as a pest controller: Digitalization, Laws, Standards, Sustainability, ESG and more.
You can get free training here or book our valuable webinars that will award you the "Digital Pest Control Expert" certificate. A perfect foundation for IoT in our industry and for you an independent education that will enable you to make strong decisions and manage digital systems professionally.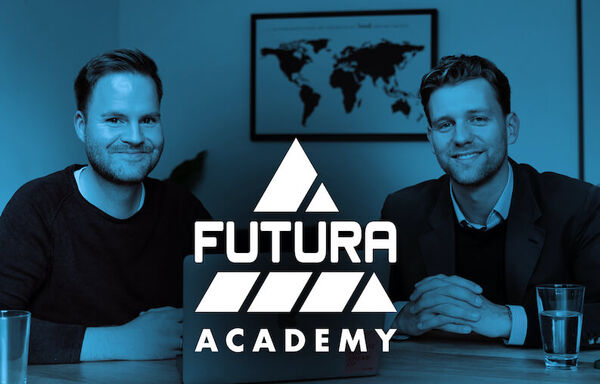 WHAT DO OUR CUSTOMERS SAY?
We have digitized over 1,000 pest controllers with our IoT since 2006 with well over 100,000 devices. This is market-leading and unique after service provider groups such as Rentokil and Anticimex. We have been actively shaping IoT for our industry worldwide. We are proud of this and we will continue this tradition.

We see our customers as partners. You provide ideas, feedback for over 15 years and we actively develop products with you and for you. That's why Futura products are almost always sold out before launch, because our existing customers know what they're getting: Quality and customized innovations that create added value.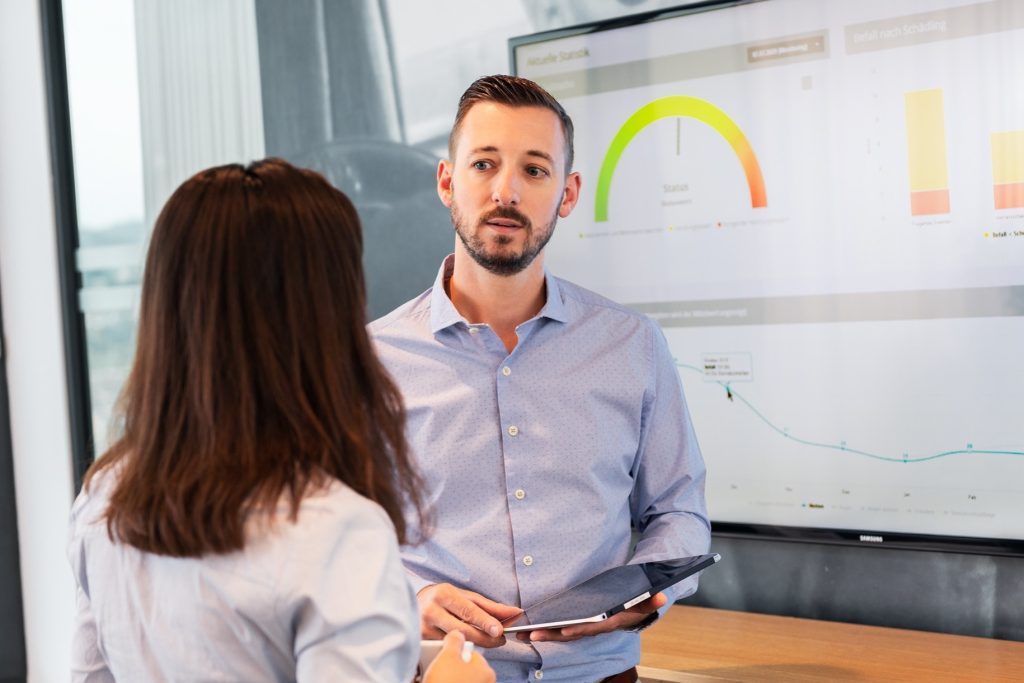 Desinfecta is an innovative pest control company from Switzerland since 1921. The partnership between Desinfecta and Futura began over 10 years ago. As a result, they were one of the first partners to rely on the eMitter across the board and saw a lot of potential in digital solutions.
At that time, Desinfecta was already striving to reduce rodenticides and manual control intervals. Desinfecta's customers are still enthusiastic today and after more than 10 years of cooperation, things are still going strong, not least because eMitter stands for sustainable quality.
Below are answers to questions that often come up when switching to digital.