EMITTER
Pest control of the future
EMITTER® PRO - THE APP FOR DIGITAL PEST CONTROL
App functions at a glance
The screenshots shown here are a preview of the new version of the app, which will be available soon. The current version differs slightly, but contains similar features.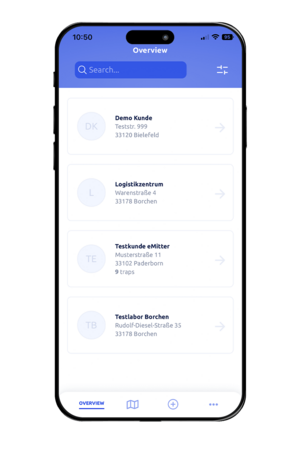 In the control center you can create, change and manage all eMitter products easily and uncomplicated.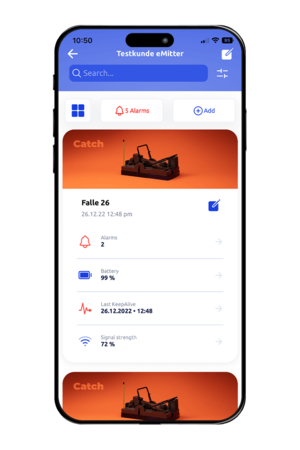 Keep track of all traps, transmitters, routers and controllers installed at your customers.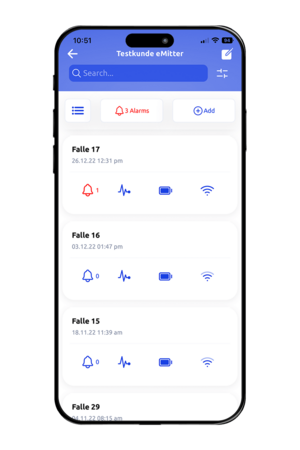 Check at any time and any place to see if anything has happened in your traps.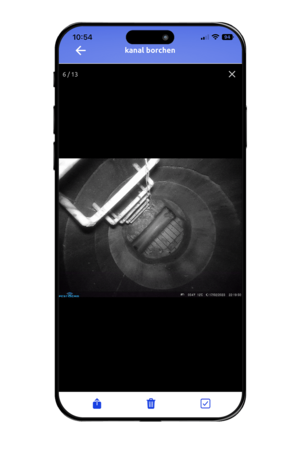 Get images captured by PestCam directly to your smartphone.
OUR IOT / SOFTWARE PARTNERS
tter works perfectly with third-party software solutions from the leading vendors. We have been working with these partners internationally for many years. Feel free to ask us for details on how you too can manage your eMitter traps with our partners.
For our enterprise customers, we also offer custom integration with your own software via API. For over 10 years we have been operating a highly secure and modern API interface to proprietary software solutions from leading pest control companies.
THIS IS HOW OUR CUSTOMERS RATE THE APP IN THE STORE

INSTALLED IN THREE SIMPLE STEPS
Go to the Google play / Apple App Store and download the eMitter® Pro app.

2. contact us so that we can provide you with your personal access data.
3. in the app you can then log in with your login data and start directly to manage and monitor your installed traps.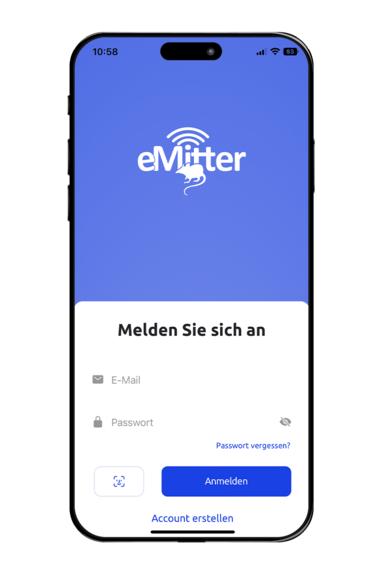 THE FUNCTIONS OF THE EMITTER®
PRO APP BRIEFLY EXPLAINED
Here you will find all your customers clearly listed. With a click on the respective customer, you land in the detailed view and have all the important information about the installed products at your fingertips.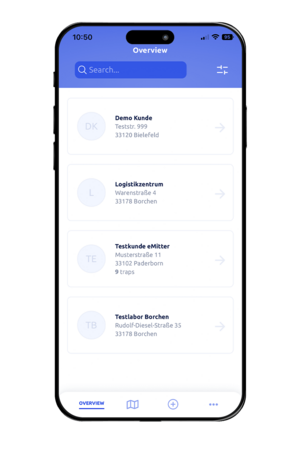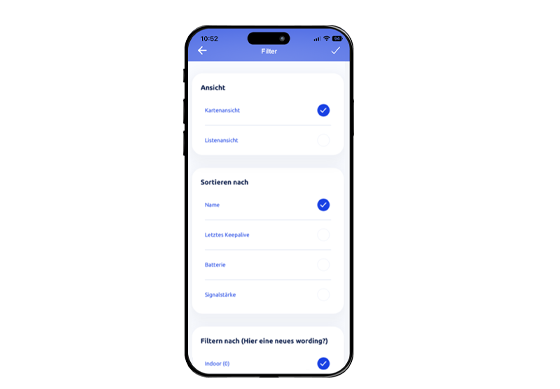 Decide for yourself whether you want the customers to be displayed to you as a list or as markers on a map.
You also have the option to display only certain products by setting filters. Do you want to know if you need to change the battery on a product soon? Then simply set the filter "Battery".
All traps, cams and other products that you have installed on a customer are listed here. At a glance you get the most important info, e.g. about the signal strength, the battery level or the number of recorded images.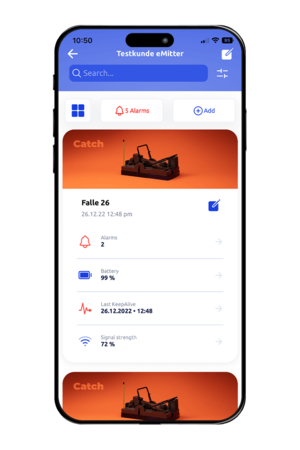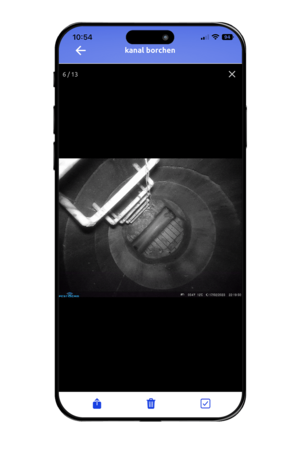 Integrating the Pestcam into the eMitter Pro® app not only has the advantage that the recorded images and videos are sent directly to your smartphone or tablet. Thus, you also have the possibility to check the activity of your Pestcam anytime and anywhere.
The overview shows how many recordings the cam has made, how full the batteries are, when the last keepalive was sent and how strong the signal is.
Do you have any other questions?