EMITTER STATIONS
The most effective stations for mouse and rat traps
poison free professional trap
effective with bait-shy mouse populations
fast removal in case of acute infestation
quickly ready for use and functional
two running directions
easy opening of the trap and removal of the pest
The running paths of the mice are normally always along the wall. Due to the limited view of the mice, they hardly perceive the station as an obstacle. The runbox is space-saving and also the only passage for the mouse. No matter which side the mouse comes in from; a catch is all but guaranteed.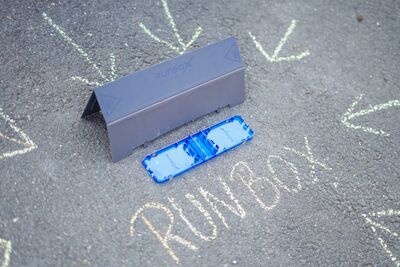 WHICH EQUIPMENT FITS MY STATION?
The RUNBOX PRO is accessible to pests from two directions and is accordingly equipped with two GorillaTraps. To ensure reliable monitoring, the eMitter Indoor Rocker is inserted into the station. This combination provides digital monitoring of the traps used, permanent monitoring and high efiiciency in control.
Do you have any other questions?