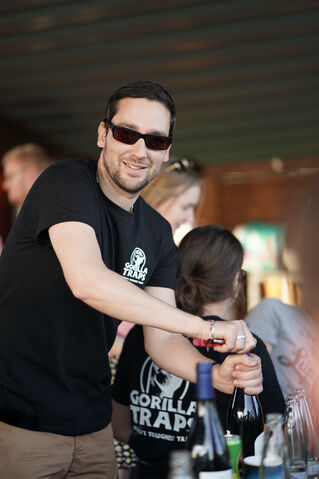 Curious, Optimist, Smiling, Confident, Dynamic, Exited about new things, French, Father!
Sales Director France, Benelux and Business development
Sales, Business development, Customer relationship, Client & Account management, Marketing, Knowledge of the PCO market, PCO product.
I CAN HELP YOU WITH…
Find the best solution for your need, in French and English 😉
I can advise you to find the product who will best answer your need.
I can help you integrate our product to your day to day work.
WHAT IS IMPORTANT TO ME WHEN WORKING TOGETHER…
The most important for me between our partner and Futura is the trust and respect. I will always try to make the relationship stronger so we can have a healthy business relationship where it is a win-win situtation.
I do believe that in Futura we create long lasting relationship between us and our partner.
It is important for me to help grow the business of my customer.
I COULD GIVE A 30 MINUTE PRESENTATION ON THIS WITHOUT PREPARATION
About the needs of the pest control company to integrate the new way of Pest Control to stay ahead of the competition.
How the Digital product are the future of our industry.
topics that interest me outside of work…
I love Cinema (Fincher, Tarantino, Scorsese, …), Books (Science-fiction, Heroic Fantasy, Thriller).
I am interested in Sport and Science.
I love spend time with my Family and Friend.
I love to meet new and interesting people, so you can share and learn new things.
WHAT YOU CAN EXPECT FROM ME ON THE FIRST DAY OF WORK….
I am starting directly and I do it with a smile!
I am curious so I really like to undestand how things work in a new job.
I like to spend time with the team and have an open discussion about everything so we can start on the right foot!
And finally, I listen, as in the fisrt day or weeks you learn a lot.
MY "OFFICE ME" IN FIVE WORDS
Trust, Respect, Understanding, Professional, and Digital