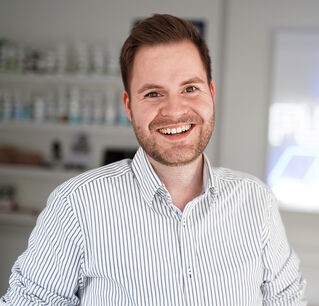 International Sales & IoT Development
Concepts for the design and implementation of digital solutions in pest control.
I CAN HELP YOU WITH…
all topics around digital pest control.
WHAT IS IMPORTANT TO ME WHEN WORKING TOGETHER…
Thinking outside the box. It is important to me that we in the team leave the familiar path every now and then and see if we can tread alternative paths.
I COULD GIVE A 30 MINUTE PRESENTATION ON THIS WITHOUT PREPARATION
Digitization in pest control is not rocket science and can be implemented by anyone.
topics that interest me outside of work…
Squash, barbecue, cozy hours with friends and family
WHAT YOU CAN EXPECT FROM ME ON THE FIRST DAY OF WORK….
absolute willingness to learn and inquisitiveness
MY "OFFICE ME" IN FIVE WORDS
Middle ground between chaotic and organized