DIGITAL PEST CONTROL IN THE SUPERMARKET
Why would you still use poison bait in the supermarket in 2021? There are a few reasons not to. Some large supermarkets now already rely on the use of digital sensor and trap systems, which not only do not use poisons, but also offer other advantages.
WHAT'S WRONG WITH POISON BAIT IN THE SUPERMARKET?
AIB, IFS, BRC, and many other standards now require the use of digital tools for more efficient 24/7 monitoring.
Laws severely restrict the use of rodenticides. A general ban is also expected in the near future.
A supermarket is an absolute land of milk and honey for mice & co. Why would a mouse eat an old wax bait when chips and chocolate are waiting for it around the corner?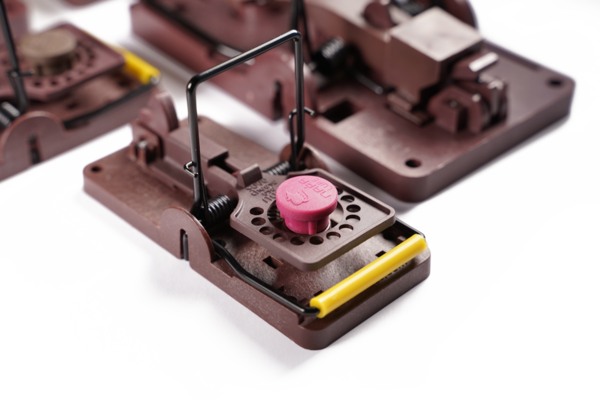 WHAT ARE THE BENEFITS OF DIGITAL TRAP AND SENSOR SYSTEMS?
If you want to do without the use of poison in your supermarket, we have the solution: efficient, poison-free trap systems against mice and rats that can be monitored digitally via app 24/7. This technique offers several advantages.
The animals are killed immediately. This makes our traps compliant with the Animal Welfare Act, which prohibits unnecessary suffering of animals. Another advantage is that the animals no longer have the opportunity to cause further damage. The problem is thus nipped in the bud.
You can see at any time and in any place if anything has happened in the installed traps.
Safe, comfortable and efficient
Multiple strengths of the eMitter traps
DIGITAL EARLY WARNING SYSTEMS
In many supermarkets, pest control looks like this: Every 1 to 3 months a pest controller inspects the business. This often happens during the opening hours of the supermarket and in a time window of no more than 15 minutes. The problem with this is that the technicians actually need more time to look through the operation at their leisure, and also to be able to slide across the floor on their knees and look under shelves and freezers. This is the only way they can detect traces (droppings or drag marks) and recognize an infestation, especially a rodent infestation, at an early stage. Early detection is especially important because the population of mice and rats can increase extremely rapidly.
Cameras, sensors and impact traps are part of our eMitter system, through which you are immediately informed by mail or app in the event of an infestation. This allows you to react quickly and the called technician can nip the infestation in the bud.
From cockroaches to beetles to rats, eMitter delivers real-time image data using smart sensors and supporting artificial intelligence.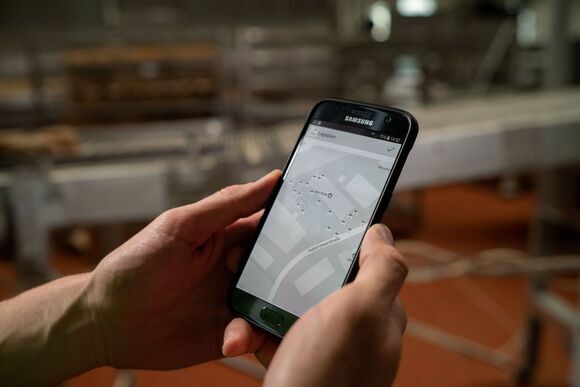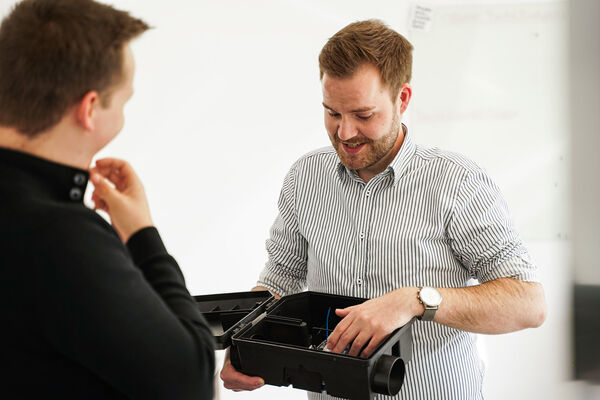 THE RIGHT MODEL FOR EVERYONE
Decide which solution makes sense for your business and which model integrates well into your daily work routine. You have a wide variety of options:
We advise you on which products make sense for your operation. You can purchase the products yourself and have the system serviced by a pest control professional of your choice. Through a free webinar, any pest control professional can become an eMitter expert.
The pest control company of your choice purchases the products and incorporates them into their service.
You acquire and maintain the system yourself. When an infestation occurs, you can hire a pest control professional or manage the infestation yourself with selected and trained employees. The first step is to gain knowledge about the eMitter products. This can happen in three different ways:
1. digital training via zoom
2. in-house training at Futura
3. external training at the customer's site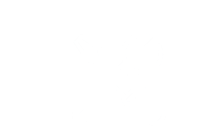 The second step is the assembly/installation. There are two options for this: Either you carry out the installation independently on the basis of the knowledge gained or you commission an eMitter technician who will professionally implement the installation throughout Germany. In the following form you can compose and book your individual setup. Following this, an eMitter expert will contact you to schedule an appointment.