STATIONS, BOXES AND TUNNELS FOR THE PROFESSIONAL PEST CONTROLLER - THAT'S WHAT COUNTS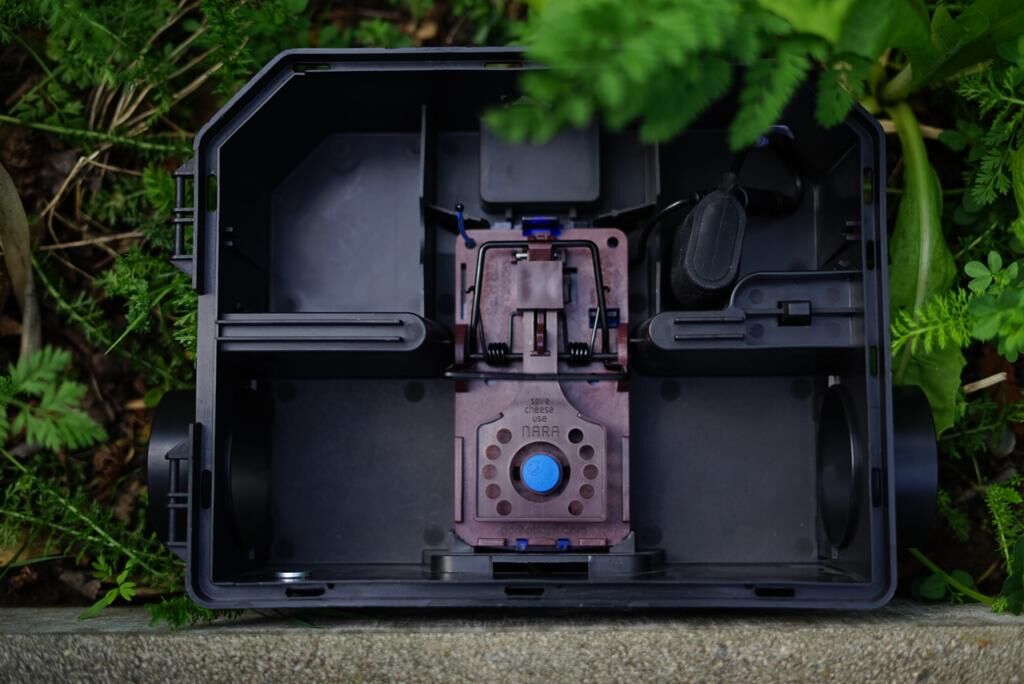 BOXES AND TUNNELS: WHAT ARE THE DIFFERENCES BETWEEN THE STATIONS?
Both boxes and tunnels serve as a kind of outdoor housing for rat and mouse traps. They can usually be opened either with a universal key or, for example, by a turning mechanism. A single beating trap is placed in boxes. If a rat or mouse finds its way inside – attracted by a bait – the trap is triggered.
Tunnels are stations with two mousetraps. The goal is not so much to attract a mouse with bait. Instead, the tunnels are placed along the wall in the preferred path of a mouse. Since mice like to walk through small tunnels, they do not recognize the trap as an obstacle or danger and simply walk through it. No matter from which side the mouse runs through the tunnel, a catch is virtually guaranteed.
6 TIPS FOR THE RIGHT CHOICE OF STATIONS FOR PEST CONTROL
The station is stable from the first impression. There are great differences in quality on the market. Fortunately, poor quality can be detected quite quickly in many cases. For example, was much saved on the material? Do individual parts of the station give the impression of being easily broken off or otherwise broken? Then you have probably come across a cheaply produced model and should rather continue testing.
The station is closed and cannot be opened easily or accidentally. Especially when stations are equipped with high-impact traps, they have to withstand a collision with a forklift as well as the curious fingers of children. This is especially true for stations that are used in public spaces. Then such stations are suitable, which can be opened only with a universal key. Alternatively, the mechanism for opening is a bit hidden, so it may require twisting or pushing.
Impact traps can be easily and as firmly as possible mounted in the station. Unfortunately, there are no one-size-fits-all traps and stations. So if you have already decided on a favorite trap, but want to get the stations from another manufacturer, you should ask and test the compatibility. In the best case, the station has a simple click system so that no time-consuming screwing around is necessary during installation.
The station has a suitable design for picking up bait. Just as it must be possible to attach the striker traps, it should also be possible to place bait in the station (unless, of course, it is a tunnel, which does not require bait). The same applies as for point three: Check with the manufacturer for compatibility and take the time to test.
The station is as waterproof as the location requires. In many factories, kerching is done on a daily basis; elsewhere, traps are set up outdoors or even have to withstand permanently damp ground. Then it is important that the stations are suitably waterproof.
a. First and foremost, water should not be able to penetrate easily – so the station must have a roof without gaps.
b. If water does spill into the station, small gutters can make it easier to drain off.
There are even stations that can be mounted on the wall (for example, our mouse bait station Swop-Box) and thus do not come into contact with a muddy or permanently wet floor at all. Other stations (like our Tunnel Runbox Robust) can float.
The stations can be combined with digital pest control systems. If you want to use a digital monitoring system, the appropriate sensors must be placed in the trap. With digital monitoring, every triggering of a trap is reported to a central system and automatically documented. You also get a message on your smartphone when an animal has fallen into the trap, allowing you to check and clean traps in a very targeted way – and eliminating the need for routine checks. Even if you start out without sensors, it is worth using stations that can be "upgraded" later.
You can find more information about digital monitoring here.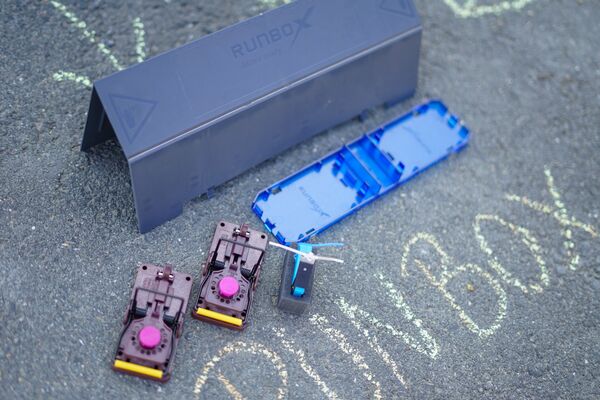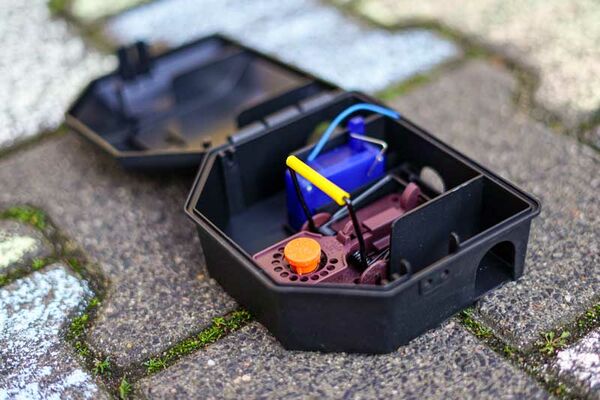 As with so many purchasing decisions, the same applies to stations: If you buy cheap, you buy expensive. Cheap or simply inappropriate products quickly break or require unnecessary time-consuming assembly. For new pest controllers who are just getting basic equipment, it is a good idea to purchase traps, stations, baiting and sensors for digitization from one manufacturer. On the one hand, this guarantees compatibility of the systems. On the other hand, perhaps a quantity discount can be negotiated.
However, combining products from completely different manufacturers is not uncommon in professional pest control and can be implemented well if you follow our six tips. When in doubt, it is always better to ask once more and test once more. Then nothing can go wrong.
We will be happy to advise you!